Grade II Listed Building Extension
This domestic project involved an extension to a Grade II Listed Building within a small rural village in Leicestershire. The extension accommodates an enlarged kitchen/dinning area, alterations to an existing annex and some minor changes to the immediate landscaping.
The distinctive exterior facing material used on the project was untreated copper. Copper detailing is featured elsewhere on the existing building, particularly on the flat roof of a curved structure which now abuts the new extension. It is the shape of this existing building and its material which influenced the design of the new extension.
An extension that honours the original building
Conservation Officers for the Local Authority were pleased with the homage to the existing form and material as it demonstrates the initial intentions and character of the original building whilst not trying to compete with it. The clients were also delighted as these ideas helped create an interesting and unique solution to their spatial requirements.
The original copper detailing on the existing building had oxidised and turned a green colour. Matching the existing with 'pre patinated' copper would have been expensive (due to process) so it was suggested using copper in its original state and allowing the ageing process to turn it green and match the existing building over time. This approach can be risky as the oxidising process may take a long time and it may not change evenly over the façade.
When first installed the copper was very bright but as it weathered it became flatter and duller. These featured photographs show it in its transitional state of a purple like colour before, hopefully, turning fully green.
The construction of the extension is a soft wood formed timber frame with marine ply faced lining fixed to blue engineering bricks around the perimeter of a solid concrete floor. The flat roof incorporates fixed roof lanterns but isn't copper. A single ply membrane was chosen instead of the copper to help reduce the cost of the build. The roof can't been seen from anywhere other than above so the additional costs were deemed unfeasible.
Building Type

Private Dwelling (C3)

Project Type

Extension & Refurbishment to Listed Building

Project Scope

Full Service (RIBA Plan of Work Stage 6)

Size

46m2 GIA

Status

Completed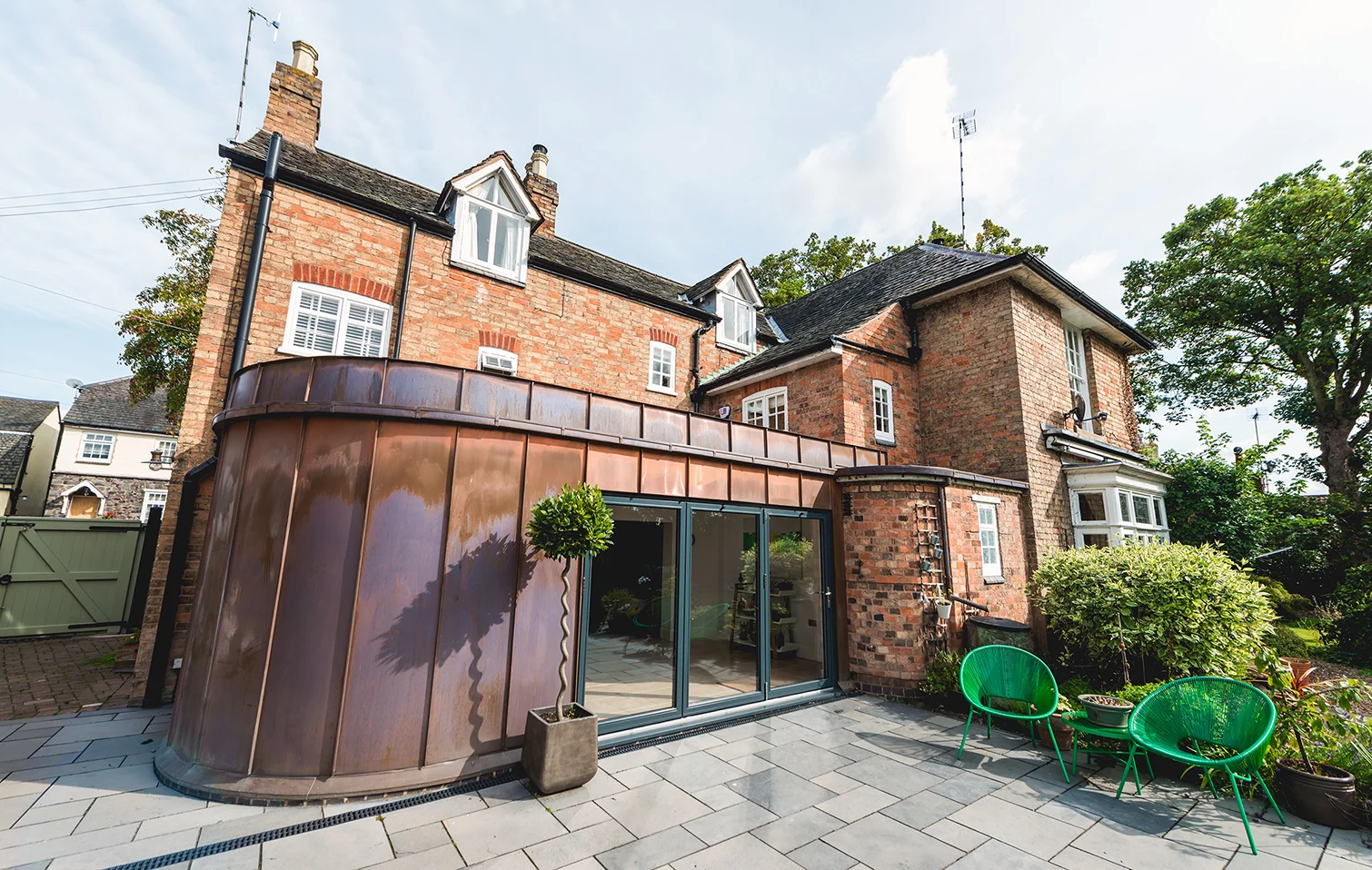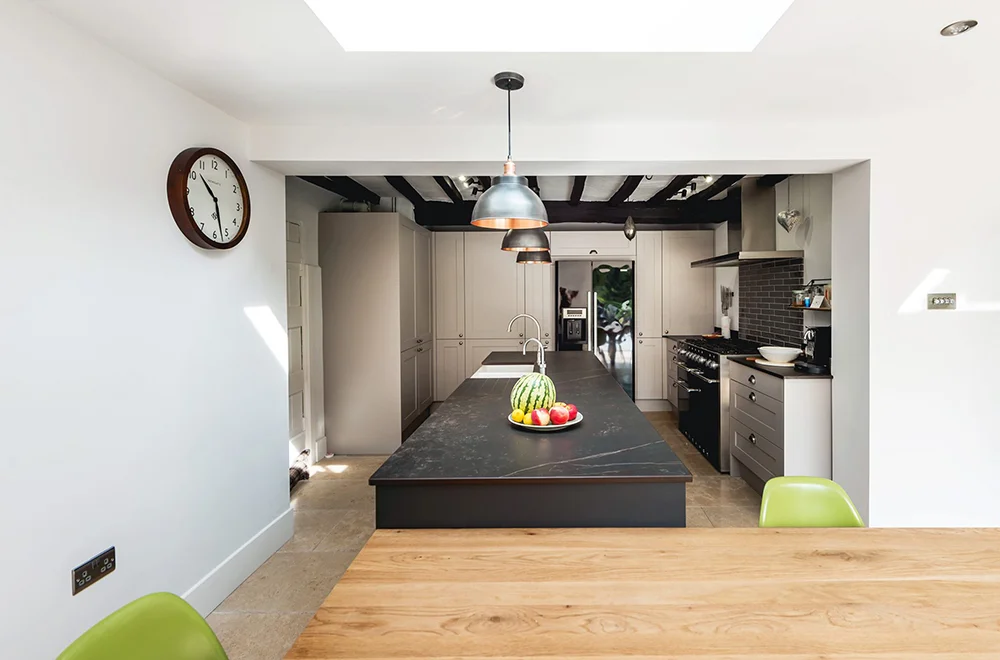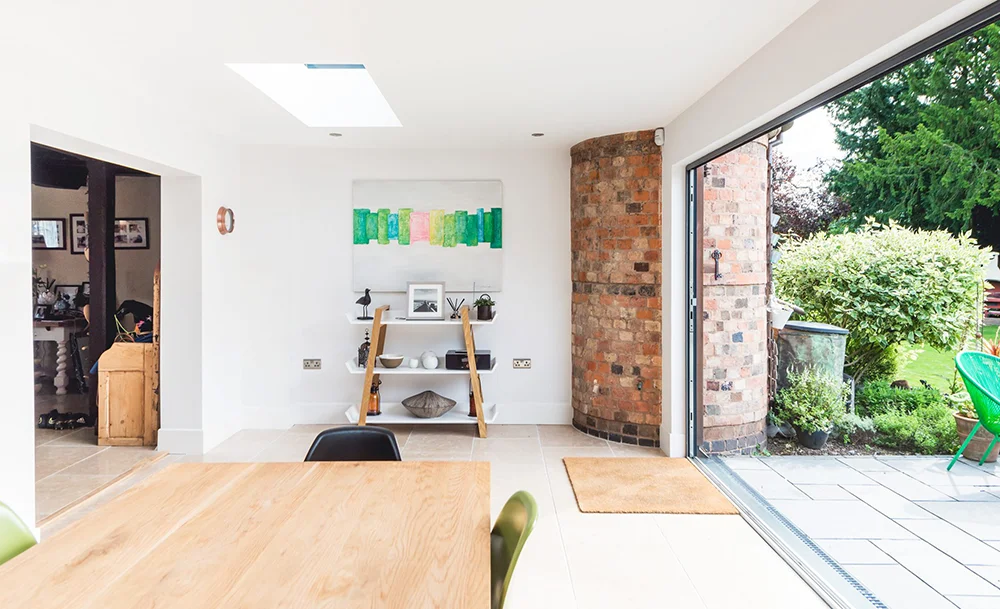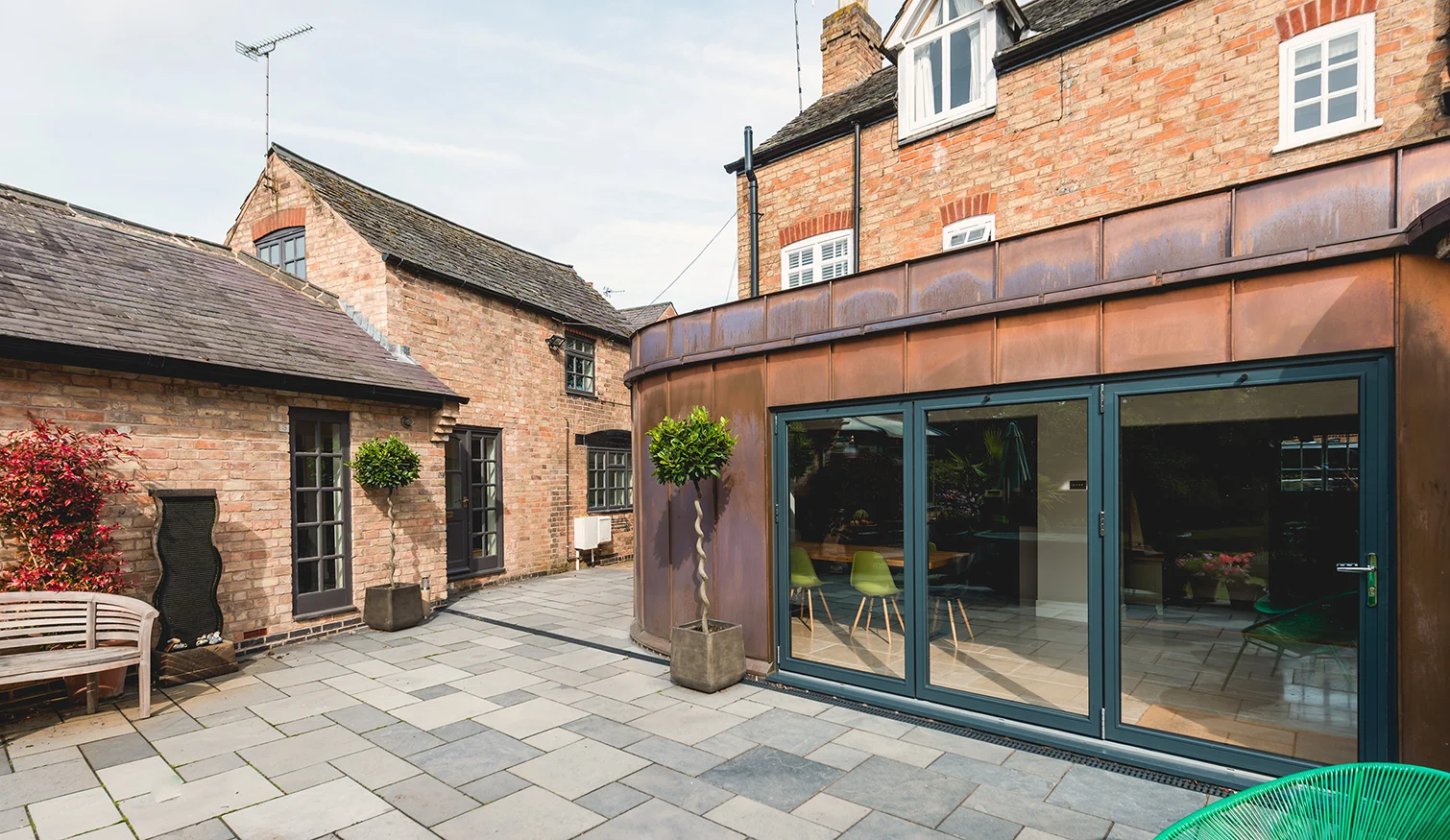 The works were very well received, going on to win a local conservation award.