Following the fire of a single existing building on this site, Walters Architects were appointed by the clients Project Manager to gain Planning Permission and Building Control Approval to replace the original building with two new separate commercial structures. With these approvals in place the PM took the project to the Tender stage for a Design & Build Contract.
The proposal was carefully designed to reflect the size, mass and materials of the original structure, eradicating the need for additional parking/deliveries and retaining existing access. This approach increased the chance of Planning Approval for two new units instead of a single replacement as the capacity was almost the same in both instances and the proposed buildings could not be considered more imposing than the previous structure.
During the demolition and site clearance phase of the project the existing masonry boundary wall was accidently knocked down. Works continued whilst a second planning application was made to replace the wall. Walters Architects acted swiftly and worked closely with the Planners, contractors and Project Manager to make sure the delays and disruption were kept to a minimum.
The two new structures are identical in design and incorporate steel clad insulated wall and roof materials fixed to a traditional portal steel frame with floated concrete floor slab.
Building Type

Commercial Units (B2/B8)

Project Type

New Build

Project Scope

To Building Control Stage (RIBA Plan of Work Stage 4)

Size

198m2 GIA Each

Status

Completed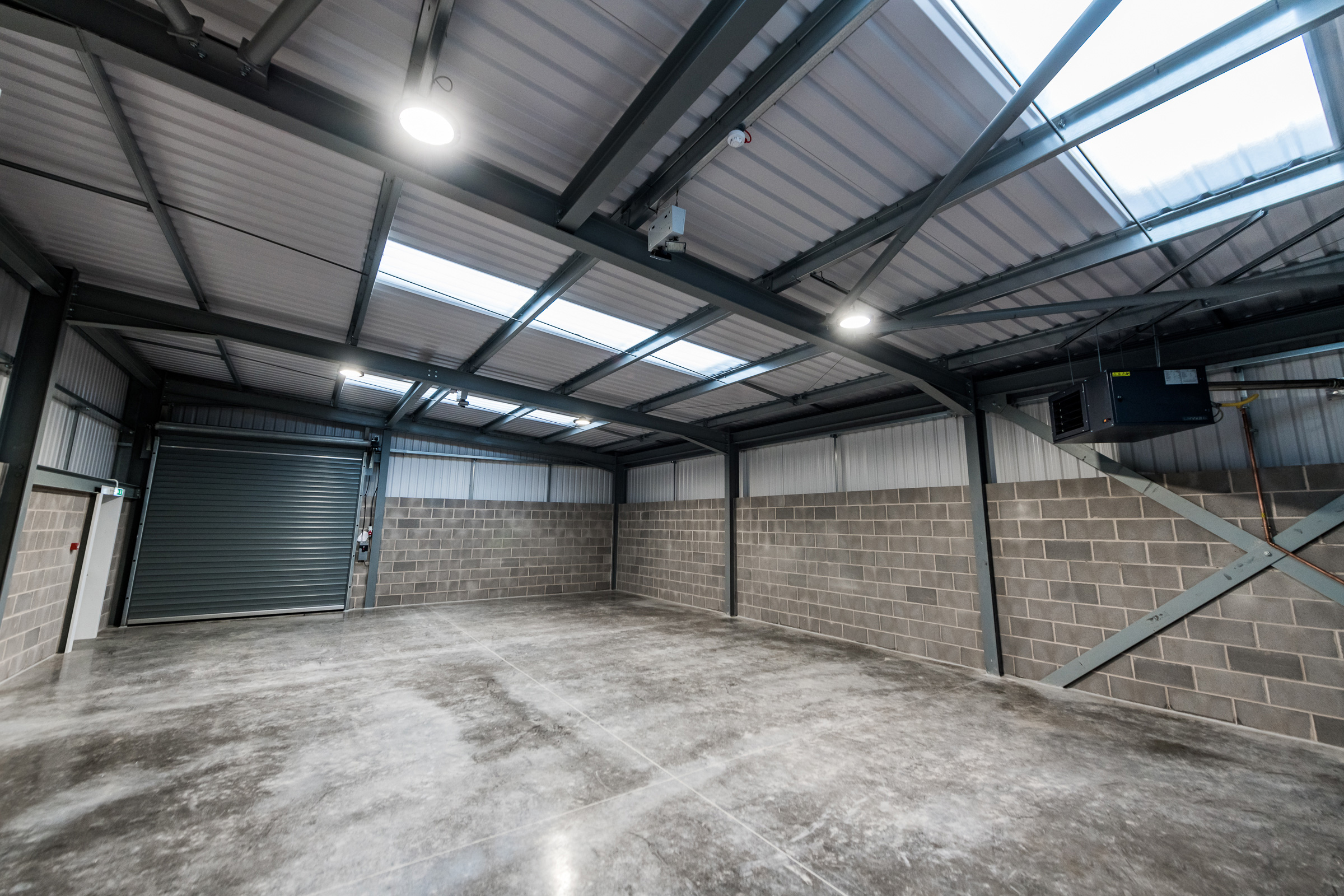 The units were finished on time and on budget, and were put on the market within weeks of completion.