Health Care Building in Leicester
Objectives
Walters Architects have just completed a design for a Health Care Building in Leicester for the charity PROSTaid. The proposed building is a treatment center for patients with or recovering from prostate cancer.
The fundamental aim is to provide comfort and treatment to patients in an environment less clinical than a hospital.
This early stage of the project is to be presented to investors in order to raise a little extra cash for the development. Hopefully our design and images help secure the funds and we can progress the design further.
PROSTaid present the scheme in November and a decision for their fund raiser should be complete in the new year.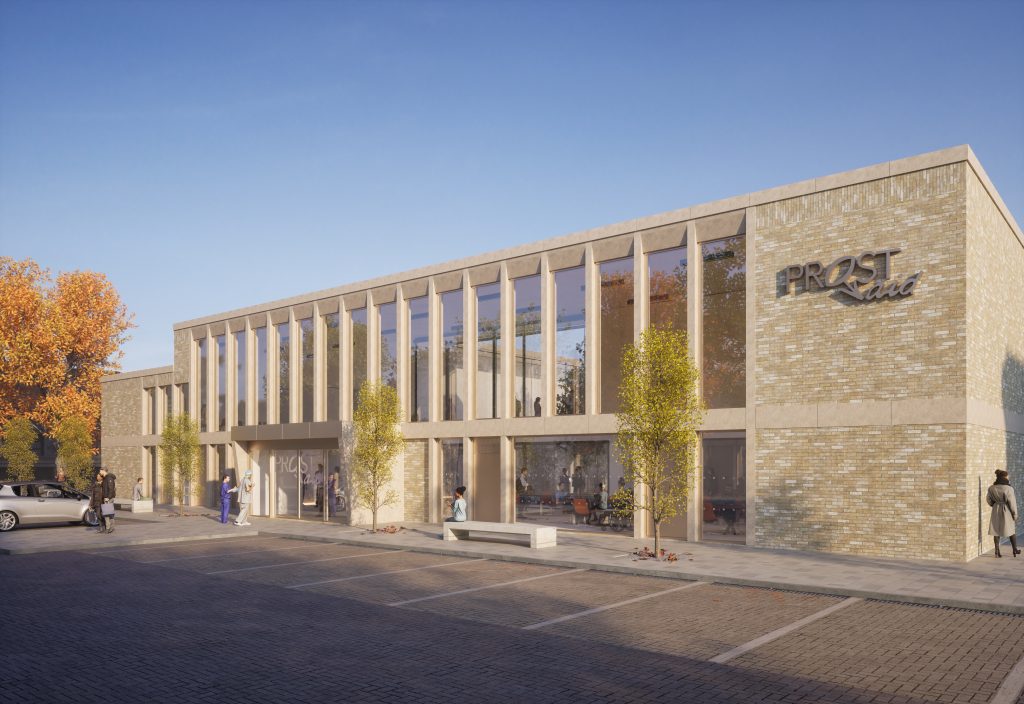 The Process
This process has been very interesting as charities need to work in a unique way. Most times they haven't necessarily got building experience and sometime they haven't even secured a site. Obviously, they can struggle with fiance and so the initial stages are speculative.
Charities like PROSTaid depend on construction professionals to really assist them in the early stages and we have enjoyed this process.
Walters Architects would love to help more charities achieve their goals and we'd also like to work on more health care buildings. So if you need assistance, please just contact us on 0116 2541830.
PROSTaid are a local charity, located in Wigston, Leicester. Please contact them directly if you have any questions about prostate issues. They are very friendly, easy to approach and dedicated to helping those who need it the most.
Other organisations you may wish to contact include: Prostate Cancer UK, Tackle Prostate Cancer Macmillan Cancer Support, and Loros