How Much Does an Extension Cost?
Balancing Time, Cost and Quality
All construction projects are fundamentally defined by the balance of time, cost and quality. The time to deliver the project, the cost represents the amount of money or resources available (the budget including fees and VAT) and quality applies to the technique, materials and bespoke nature of the project.
It is accepted that it is impossible to optimise all three concurrently. Yet not all matters of quality will expand the cost, but budget and cost will directly affect the level of quality that is achievable.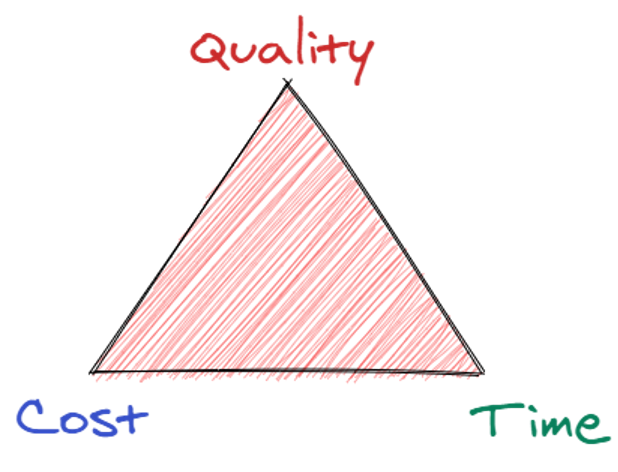 Understandably with domestic projects, 'How much does an extension cost?' is a priority question, with project budgets typically fixed. Therefore, early understanding of construction costs help manage expectations, helping to define appropriate time and quality constraints (solutions).
Cost
Rising materials and energy prices, labour shortages and the ongoing conflict in Ukraine have been putting pressure on all sectors including the building industry. Causing disruption to supply chains and contributing to a recent increase in construction costs. Across industry publications, however, this trend is now reported to be slowing with product availability improving.
As an initial guide, Walters Architects advise a build cost of £1,500-2,500 per sq. m of new internal space, based on current experience, discussions with contractors and articles within the construction press.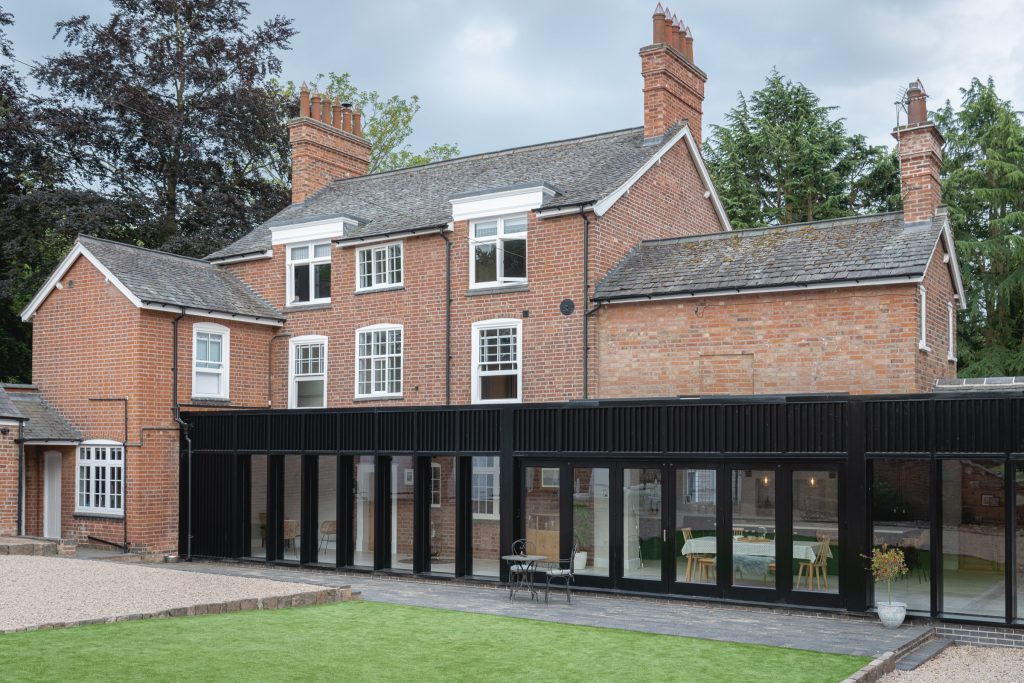 The estimate is presented as a range as there are a number of factors that impact cost that will need to be considered for more accurate pricing:
The size and shape of any new additions, including number of storeys.
Quality, whether the proposals are for a standard or bespoke solution.
Materials, especially the volume of glazing.
Finishes and fittings, particularly impacted by the inclusion of kitchens or bathrooms.
Fees – architect fees, structural engineer, surveys, planning application, Building Regulations.
Architectural visualisations to help you, planners and prospective builders to imagine the proposals.
Procurement Route – how involved in the project the client will be or whether you need to retain project management services.
Party Wall Agreement with qualifying neighbouring properties.
Insurance to cover renovations and building work.
Temporary accommodation that might be required to enable the building works to progress.
VAT typically @20%.
As projects and the associated information / detail develops then a Quantity Surveyor can be appointed to provide greater cost certainty.
It is worth noting that basement extensions are considered the most expensive form of domestic additions. With garage and loft conversions typically the most cost effective.
The Value of an Architect
Architects are not cost experts however the value of commissioning an experienced architect is that you benefit from the best possible design for your budget. Through their construction experience, they can also help you find the right builder and negotiate a good price.
Next Steps
If you are interested in engaging an architect to discuss your potential project, then why not take advantage of Walters Architects' free initial consultation by contacting the office on 0116 254 1830.