New Build Retail Unit – Huddersfield
Walters Architects have been preparing a Planning Application for a new build retail unit in Huddersfield. The application should be ready for submission by the end of this week.
People always ask if we work outside of Leicester and if we work on buildings other than private homes. Truth is, we work with all sorts of clients anywhere within the country. For example, the same team who worked on this particular project are also working on a Building Control application and working drawing package for a Care Home extension in Maidenhead at the moment.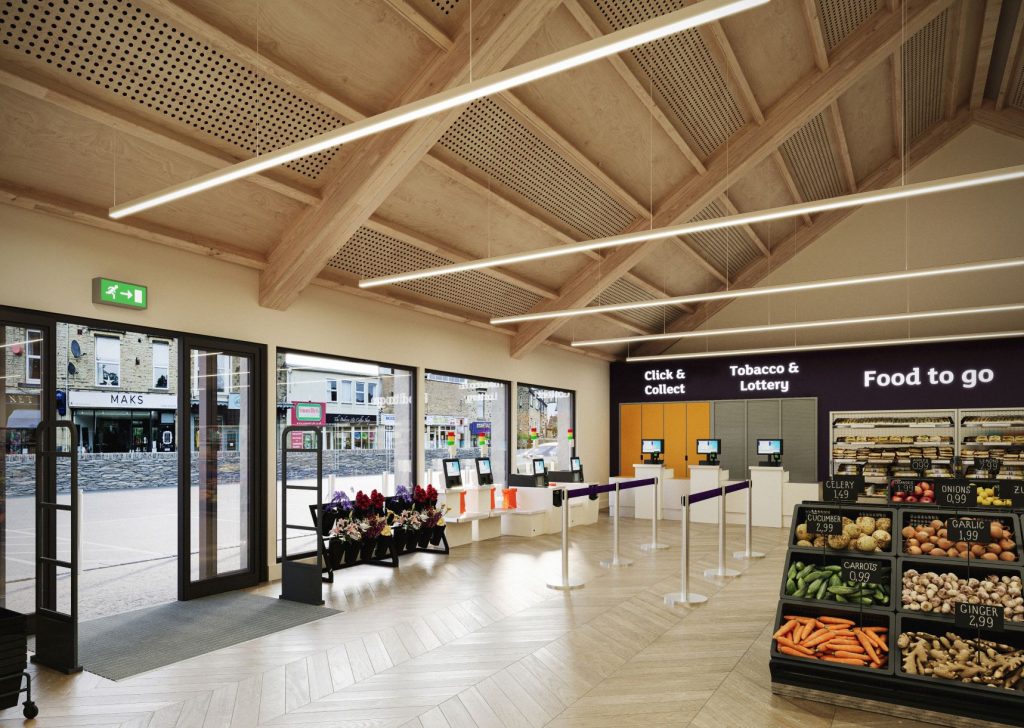 This new build retail unit is a complicated build and has required the input of a structural engineer right from the outset and Walters Architects have coordinated this for the client. The engineers input is mainly due to a large slope at the rear of the site which will see the building supported by stilts and a deck to the rear.
Aesthetically, the design has been driven by the local vernacular and the design team have been very careful to integrate the scheme into its immediate surroundings using local materials and reflecting neighbouring building scales forms and details.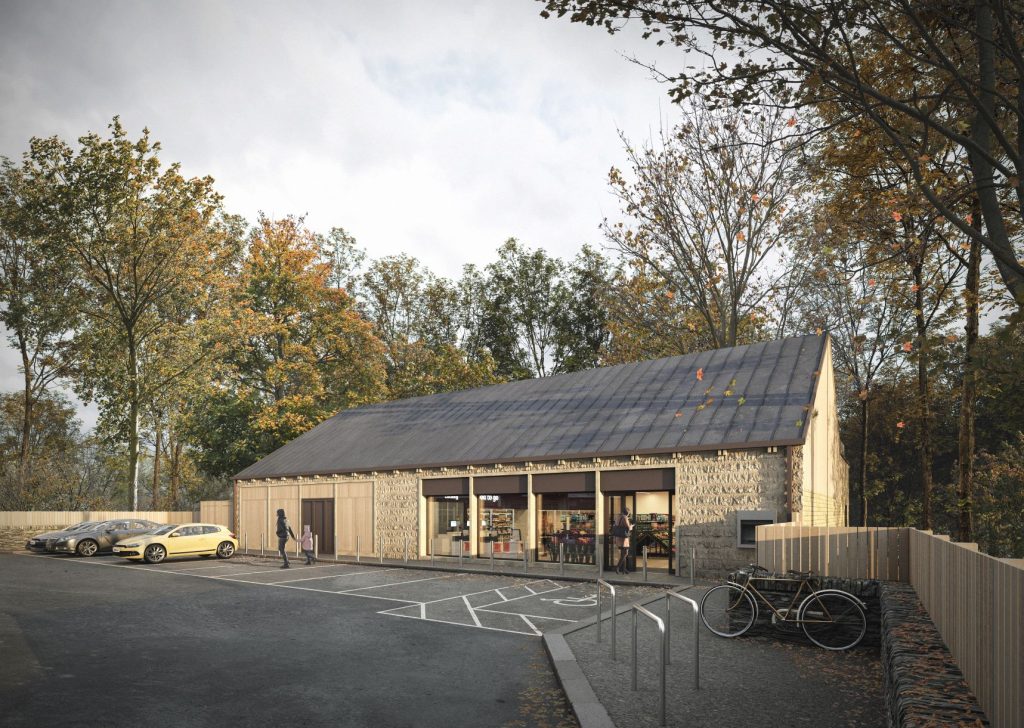 Traditional local details are replicated throughout the building but particularly in the timber panelling, eaves and stone detailing. The new landscaping palette is also very considered and mirrors the immediate area.
We anticipate a bit of dialogue with the planners but hope they understand how considered the designs and it is approved without too many changes.