Design & Build of a New Retail Store
New Commission/Existing Client
Walters Architects have secured a reduced services appointment for the Design & Build of a new Sainsbury's retail store in Huddersfield.
The appointment involves working alongside one of our existing clients and their preferred Project Manager. Our scope of works will include securing Planning Permission and providing a Working Drawing package to satisfy Building Control and allow a the contractors sufficient information to price and build the project.
The site is located on a brownfield site north of the town. Ideal for this type of mid sized scheme. This is the best possible type of site, in our opinion, as its far more sustainable than some of the alternative sites.
We will kick off the scheme in October and will work through the initial design to be approved by the client, PM and the the end users.
Walters Architects have worked on similar buildings (new retail stores) for the same end user. This makes us ideal for this new appointment. Experience simply streamlines the process although it is'nt essential as every building follows the same process (the RIBA plan of work in our case) but are individual to their specific sites.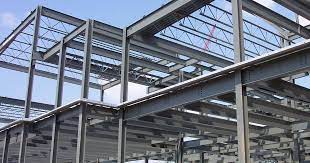 More details
Walter Architects enjoy working on industrial buildings. It's a very different challenge to domestic architecture but we find it very rewarding.
We also enjoy to work with Project Managers and private clients alike. Project Managers are more likely to be involved in a Commercial and/or Industrial project.
If you are considering a similar project, please contact Walters Architects to find out more. Alternatively, you can view more of our commercial projects on industrial buildings website.