Room at the Top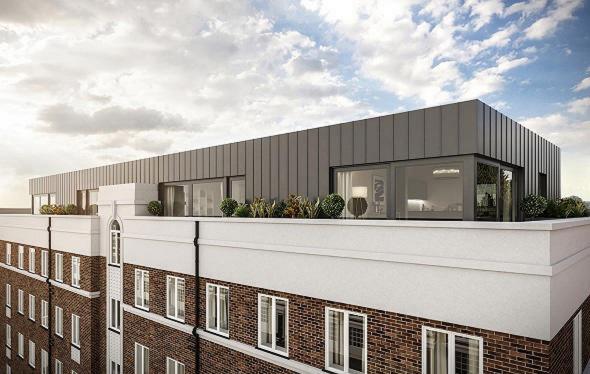 Walters Architects have recently been involved in a couple of residential projects which see additional stories being added to the flat roofs of existing buildings.
Local authorities want to see higher densities in urban centres and this is a great way of developing and utilising existing land. These projects are always financially feasible because the site is effectively free and technically they are deemed as sustainable due to reusing/repurposing of existing sites.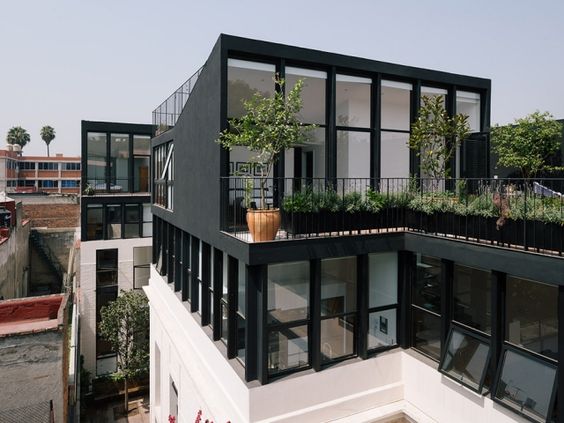 Most towns and cities are full of flat-roof buildings. So if a developer is looking to maximise their existing or potential building then they really should consider this type of extension for investment.
Because this is not necessarily an obvious solution, sales of this type of building are not yet carrying the misleading marketing tag of 'development opportunity'. This description inflates prices without any security of planning success and entices the uninitiated to buy something that may not be able to be delivered. As a practice, we are not fans of this sales pitch by agents because we usually land the job of trying to prove their unsubstantiated suggestions. It's not always achievable.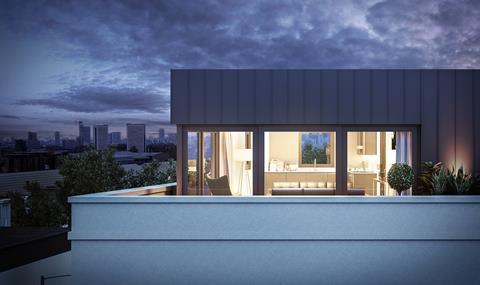 Recently, Walters Architects submitted a scheme in Maidenhead to provide 9 new units on an existing office block roof. Planning was successfully secured and, because the principle was established, the client requested we amend the design and resubmit for an additional 5 units, 14 in total. With the advice of our legal representative, we anticipate this will also be successful.
This type of proposal usually works better on older buildings, incorporating a more contemporary addition at the higher levels. Our latest design is for a zinc box on top of a 1970s rendered office building and the contrast looks great. This is also a preferred planning approach as it clearly demonstrates the old and new.
These additional floors can be prefabricated 'off site' and craned into position, fixed to the existing roof, and then finished with minimum disruption to the client who, in most instances, can still occupy the building below.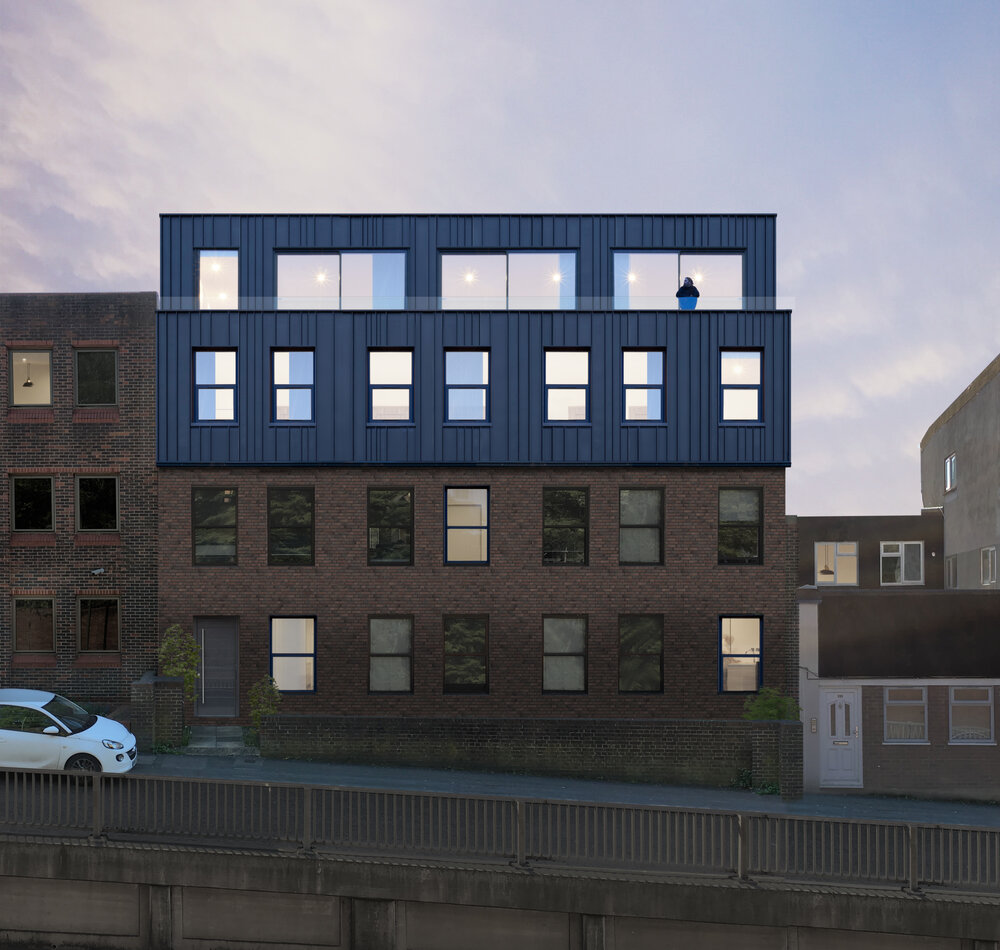 In terms of approval, we would recommend the client follows our previous suggestion and submits a 'Pre Planning Application' to gauge the views of the planners. If the response is positive, we consider a scheme of fewer than 10 units in the first instance (more is considered a major application). If that proposal is successful and 'establishes principle', and there is enough scope, they might then try for a larger scheme.
These proposals are not necessarily easier or quicker than conventional proposals but they are a little more favoured than some other projects in terms of planning. Anyone wanting to explore such opportunities should contact our office in the earliest instance for our initial free consultation to understand the feasibility of such a proposal.