The Grand of Duke of…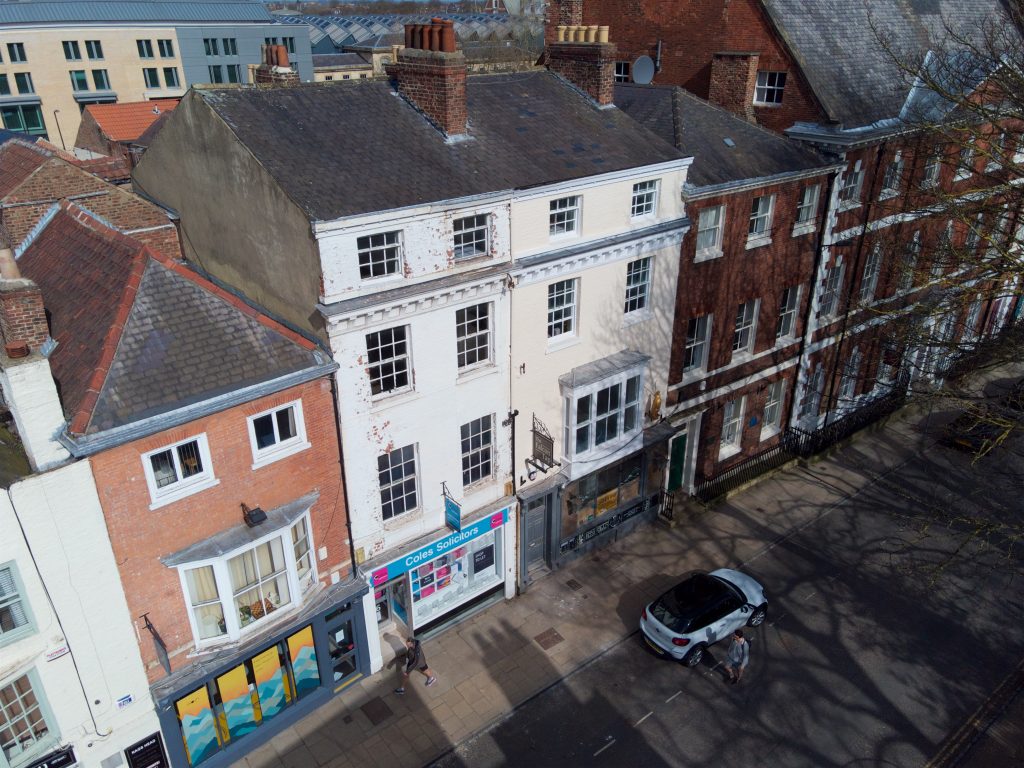 Walters Architects are just finishing off the project we've been working on in York over the last two years.
The scheme involved the construction of two new accommodation blocks providing a total of 11 new apartments. There are 9 new apartments within the two new buildings at the rear of the site and 2 new apartments in the existing building over an existing pub.
The Falcon Taps is a grade II Listed Building within a Conservation Area of Micklegate. The neighbouring building is occupied by 'The York Conservation Trust' and with York being such a historical city, the design, detail and delivery were a real challenge. But one we were up to.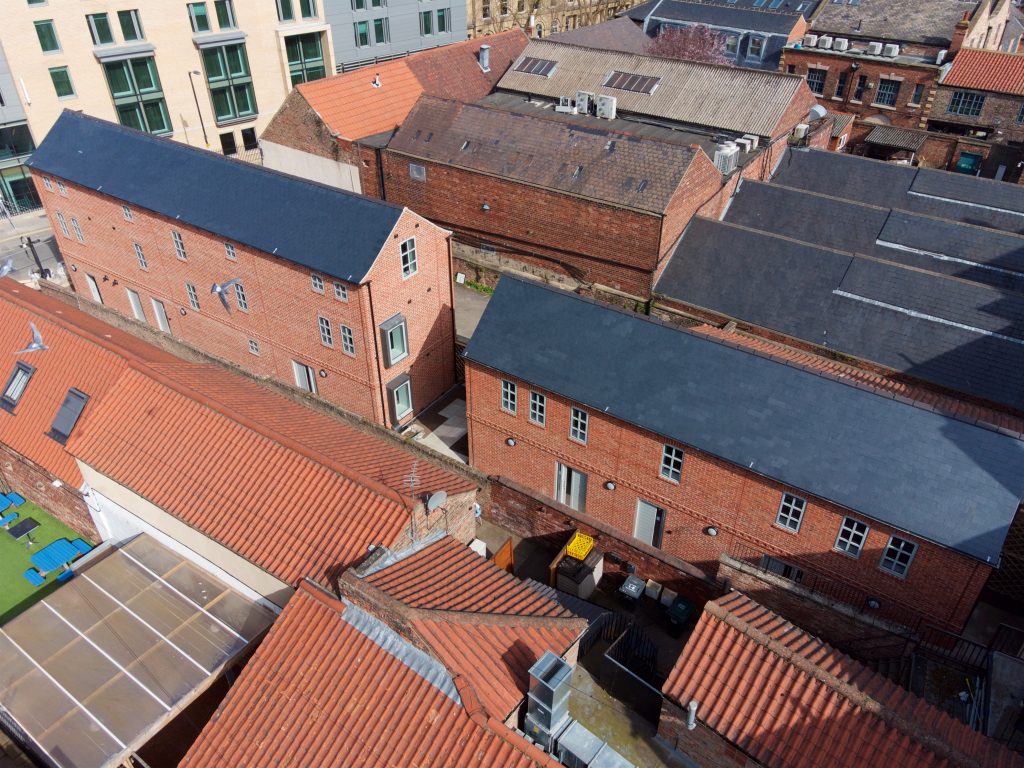 As well as being such a tight site, the multi-purpose nature of the scheme was a major design consideration. Making sure all acoustic and ventilation requirements were met without causing disruption to any potential overnight visitors. Providing such design in a traditional style, using conventional materials and not affecting existing historical detail wasn't straightforward either.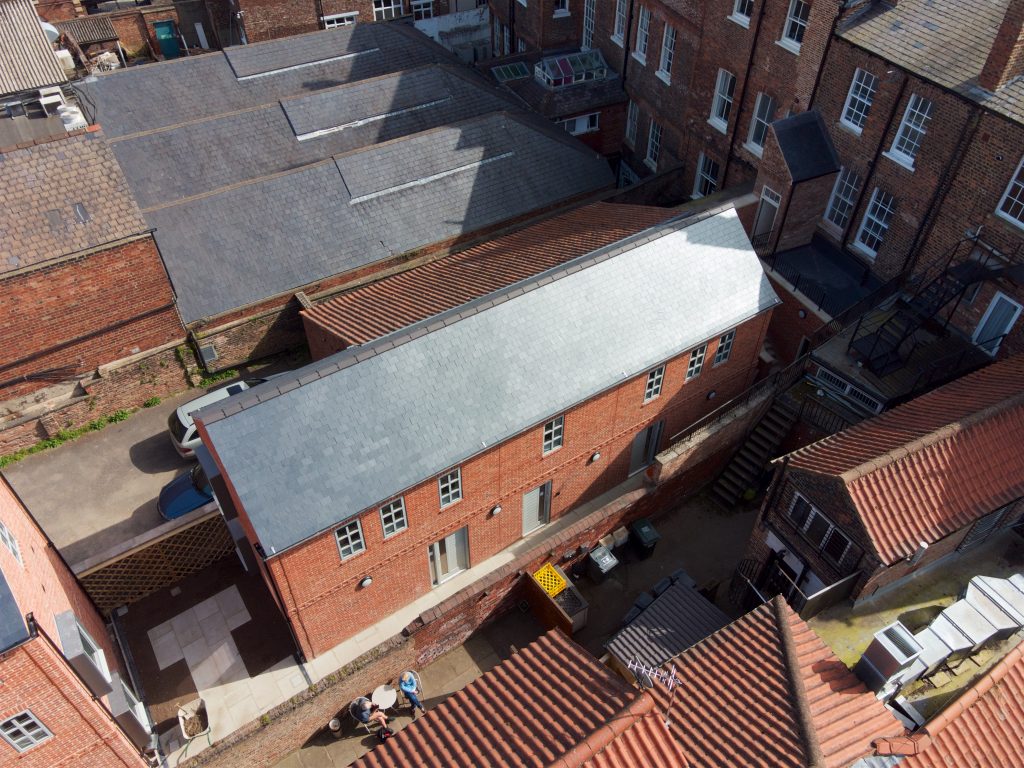 Walters Architects were involved in every aspect of the project and ran a full Traditional JCT Intermediate Contract on behalf of the client. The scheme was delivered on Budget and only ran over time due to some circumstances associated with the Lockdown restrictions.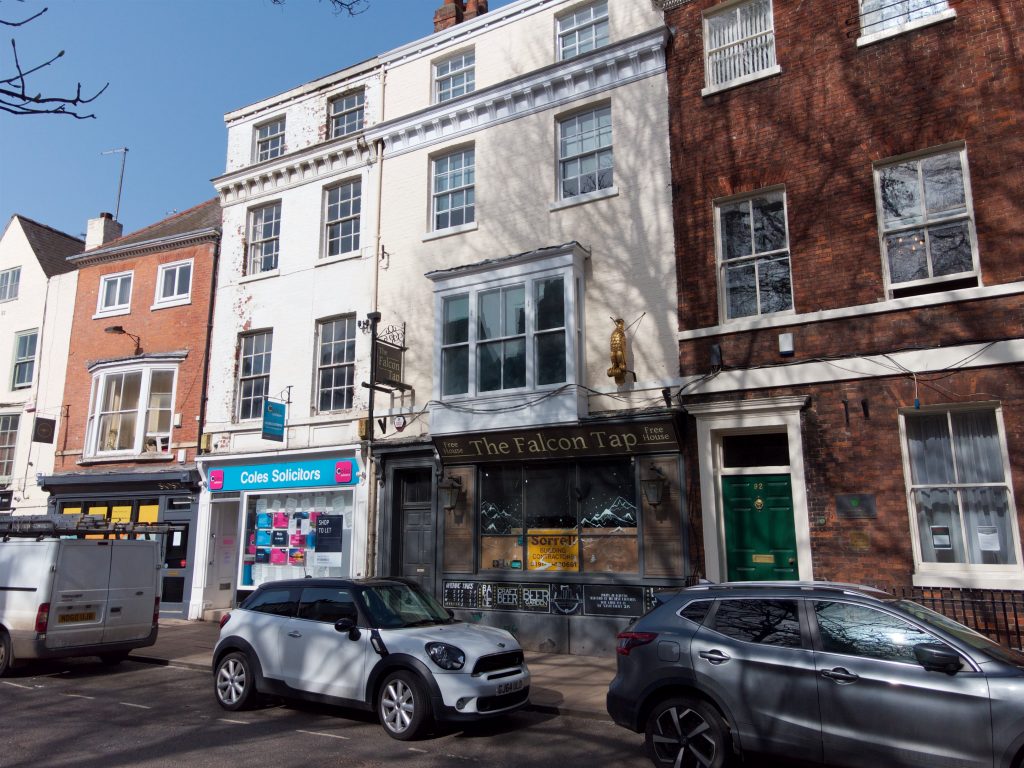 Because the site is so narrow, the only way to demonstrate the build was to employ a local photographer with a drone to take these images.
We are all delighted with the results and just need to upgrade the pub's frontage now so the accommodation can be let when the current restrictions have been lifted.