Spot the Difference
Walters Architects visited one of the newly completed domestic projects in Leicester, earlier this week, with our photographer. When we received his images we were really pleasantly surprised!
The build had been executed very closely to the original design, which is great to see. With only small changes to the design including the islands seating and the location of the fridge, we are pleased the client kept the majority the same but was able to adapt the design to suit their needs.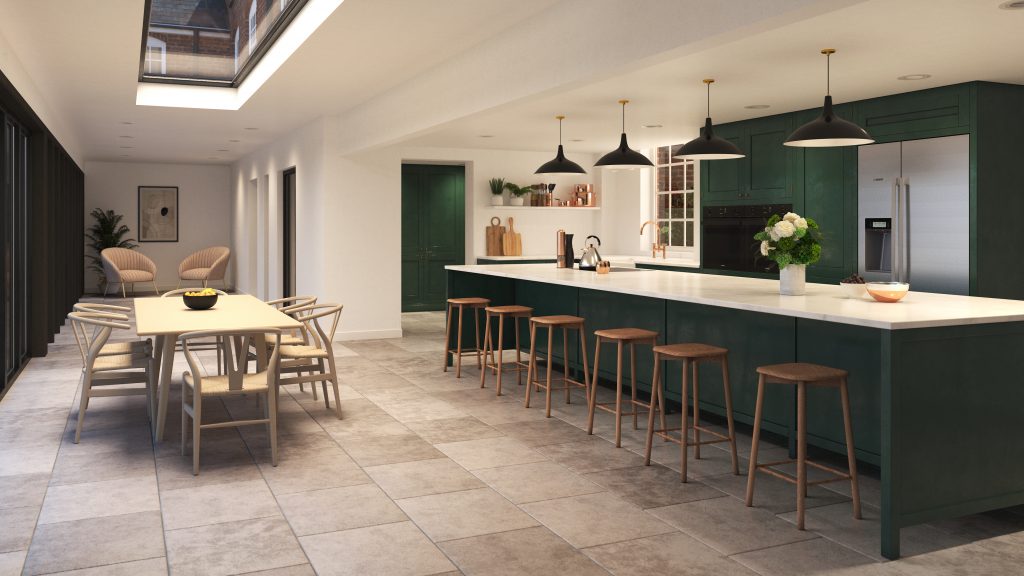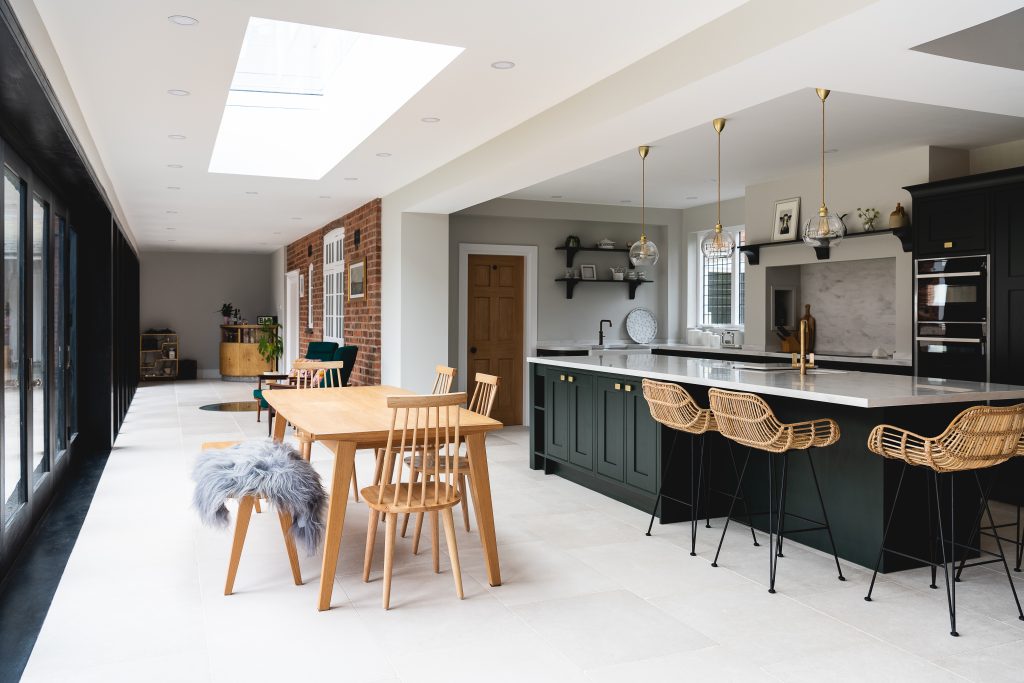 The client was happy to give us a full tour of their house. Every room was fantastic and designed perfectly, but our real delight was seeing the finished, furnished kitchen extension. We are thrilled with the result as it is nearly exact to the plan. The skylight and the bi-fold doors really lighten up the room despite the use of dark colours throughout.
The client is also delighted with the results which is the main goal of any project. They now have a space that they are proud of.
More photos will be on our website soon on the Project Page, make sure to check it out to see the results of other designs and builds.