More Mud
Following our previous post 'Moving Muck' on the 30th November 2020, we thought it might be nice to provide a quick update on our large commercial site in Hamilton, Leicester.
We popped by again last week and saw great progress being made on the groundworks, drainage and retaining walls. The ground workers are very impressive actually. Very clean, tidy and informative.
The main retaining wall (100m long) is so important for the success of the site as the original topography was far too steep to build on.
Our principal challenge was a balancing act between levelling the site and providing a retaining solution that would be cost-effective so as not to render the project unfeasible. Another consideration was what the wall would look like as it is so high it can be seen from a distance and the planners did not want to be left with anything unsympathetic to the area.
The excavated earth has not been removed from the site yet and won't be until the final phase of the works starts (Phase IV). The excess sits in the far corner of the site and gives a real sense of the task being undertaken.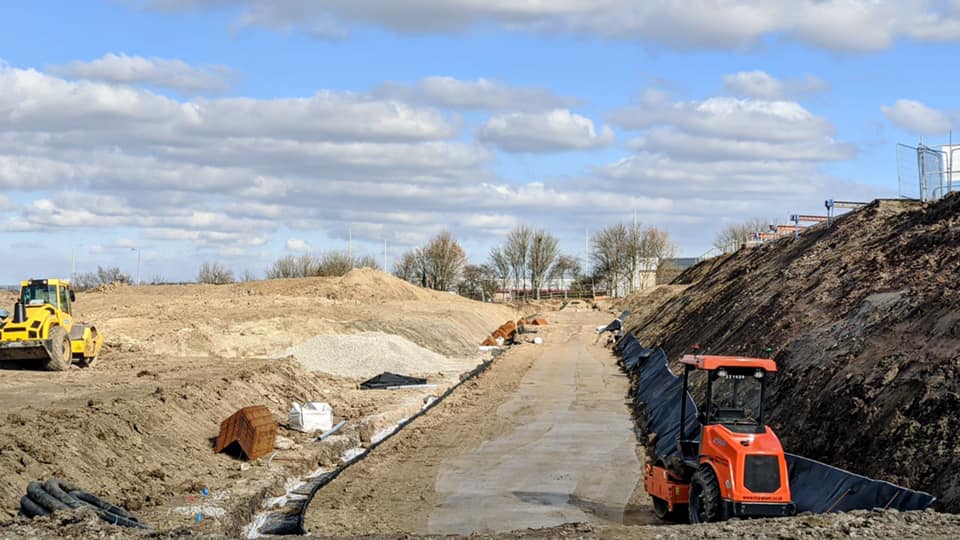 We are just awaiting the instruction to submit the next buildings for planning and the first phase of a new building is just being prepared to start works in the coming months.
All very exciting.